Please see 'Information for Parents' section for important Data Protection update.

Principal's Welcome
Welcome
It is my great privilege to be the Principal of St Patrick's College and I feel blessed to be the leader of such an outstanding school, as was recently endorsed by the ETI (Education and Training Inspectorate).
In St Patrick's College we believe in 'achieving excellence together' and our teachers work tirelessly with all pupils to help them realise their full potential in all areas including academia, music, drama and sport. We have a reputation of being outstanding in all of these areas.
We also have an outstanding Pastoral Care system where 'Every child matters' and staff promote our policy of 'championing the child', where they are the advocate for the child and support them in their learning and personal development. Our College Chaplain Father Patrick Baker and our Chair of the Board of Governors Father Patrick Doherty help add to the spiritual dimension of our Catholic College. We have a strong Catholic ethos, which manifests itself in many ways, not least the incredible generosity of our pupils when donating to the various charities that are supported by the College. We strongly promote a culture of respect with the pupils for themselves, each other, with staff, property and the environment. We believe that they carry this with them in all aspects of their life. This is very much the culture of the St Patrick's family, which forms the heart of the South Derry community.
The College is part of a large community with pupils coming from 30 primary schools and 10 secondary level schools in our catchment area. We have collaborative links with most of these schools, which helps to develop our extended family links.
I invite you to join us on our journey to excellence through the College. Join the many pupils who have experienced success at all levels, no matter what their starting point is. Every child matters and we achieve outstanding results with all abilities of pupils.
I believe that none of our successes come without working in partnership with our parents and carers. We have great working relationships and these are mutually beneficial to the pupils. We also have extensive links with the local community and this provides opportunities for our pupils to get relevant experiences of work, which helps them to make informed choices about the future.
Ba mhaith liom fáilte speisialta a chur roimh ár ndaltaí Gaeloideas. Cuireann sibh go mór le saol agus éagsúlacht shaibhir an Choláiste.
I hope you will enjoy navigating our website. It contains all of the information that you will require about our College.
Mrs Brenda Mussen
Thank you to all our Parent's who have already signed up for Show My Homework -the College appreciates your support. Login details are below for the small number of parents who have not yet signed in to the App.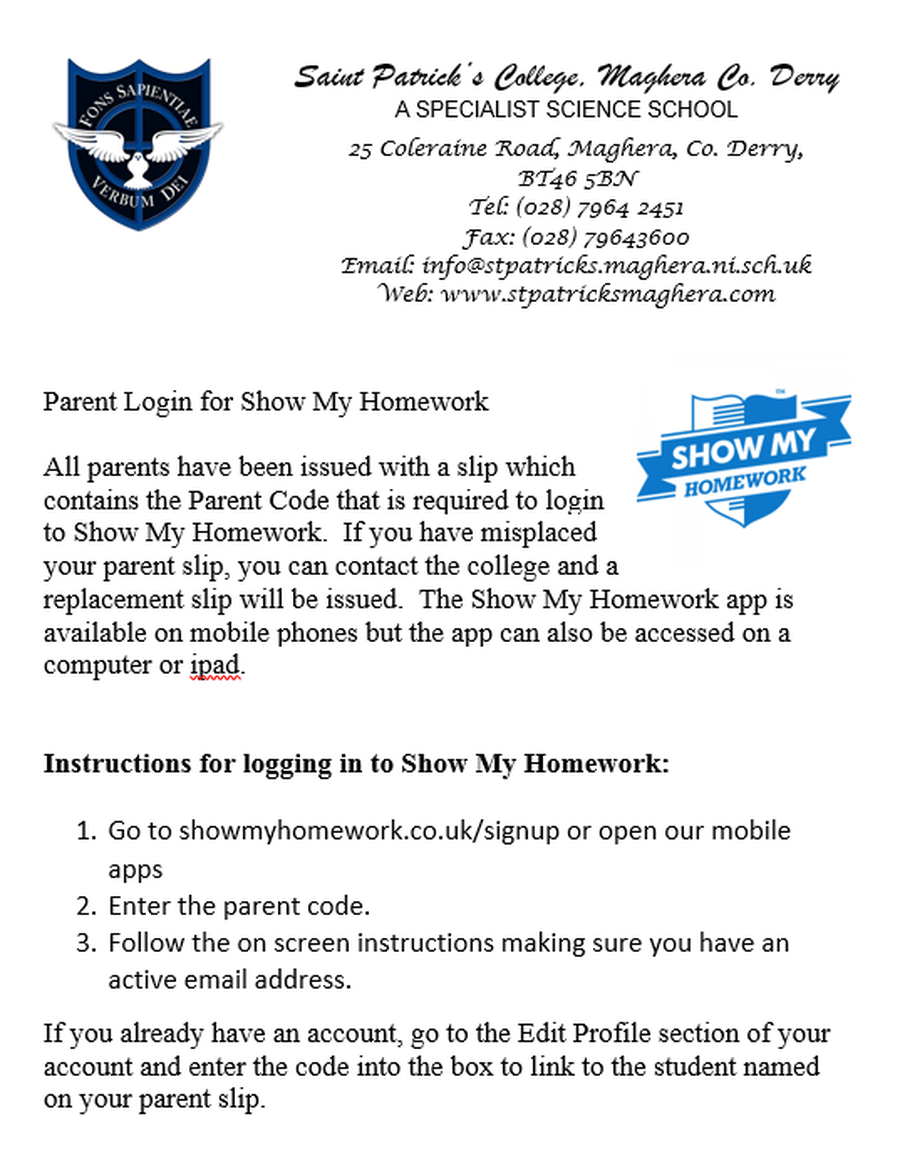 Important Information for Parents - Everything may not be as it seems!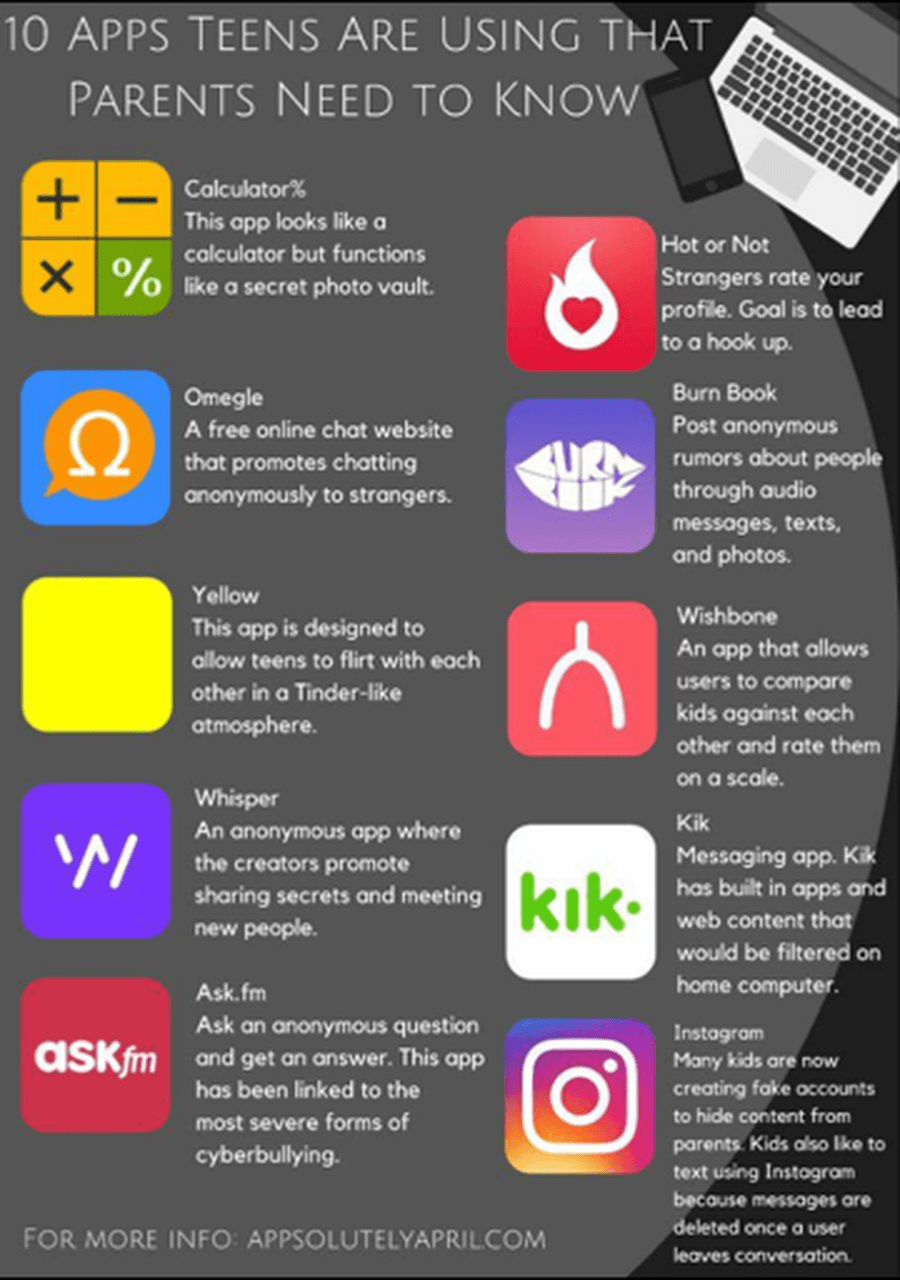 Free School Meals/School Uniform/Physical Education Clothing Allowance 2018-19
The application process for assessment of eligibility to the above entitlements has commenced. The parents of pupils currently entitled to free school meals are advised that a new application form must be completed for the 2018-19 school year.
The application form can be accessed from the EA website -
www.eani.org.uk/i-want-to/fsm/howtoapply/
Applicants can request an application form from the Meals and Uniform Section or from their local Social Security Agency or Citizens Advice Bureau.
Parents/Guardians whose child has a Statement of Special Educational Needs (Stage 5) and requires a special diet should contact the Meals and Uniform Section, if they wish to apply under the special diet criteria.
The Education Authority continues to encourage all potential applicants to apply for Free School Meals and Clothing Allowances. Further information, including eligibility criteria for the 2018-19 school year can be accessed by logging onto www.eani.org.uk/i-want-to
.
Latest News
College News
Some tips on how to stay safe online from St Patrick's College, Maghera
Further Articles »
Latest News
Sport
Danske Bank Gallagher Cup semi-final – Ulster Colleges Hurling

Paul McGirr semi final result (aet) St Patrick's College, Maghera (Ulster champions) 4-10 St St. Mary's Secondary School, Edenderry (Leinster champions) 3-11.

St Patrick's College, Maghera 4:11 Abbey CBS 2:5

St Patrick's College, Maghera 2-13 : St Mary's CBGS, Belfast 2-03

St Patrick's Maghera 5-10 St Patrick's Academy 4-6
Further Articles »